Ask Nancy: Retiring in Denver? Consider these things….
One of the advantages of reaching retirement age is that it is easier to gauge future needs. When it comes to planning for buying a home in the Denver Metro area, for instance, you no longer have to worry about many of the contingencies that created vast unknowns earlier on.
When we were at the starting line in careers and family life, we couldn't know exactly where our career would send us, so the level of certainty we had when we bought our first house was sketchy at best. Likewise, the shape of our family, needs of our children (and even those of our parents) loomed as giant question marks.
If those times are drawing to a close, I recommend taking some time to focus on future housing needs. As retirement nears, here are four areas where most of us can make much better informed decisions:
Choose an Appropriate Size
Many couples seek large houses early in life because they expect to have children. Once the next generation has vacated the premises, though, staying in a home that's larger than necessary means blown money—not to mention wasted time spent cleaning unused rooms. Consider a condo or apartment if minimal upkeep will free up income to direct toward more enjoyable activities.
Consider a Single-Level Home
Many people experience mobility issues as they age. Some solve the problem by installing expensive devices in their homes, even though they could deal more directly with those problems by moving to a home configured to present fewer challenges. For some people, moving to a simplified home lets them live independently for many additional years–for example, a single-level home without a front porch eliminates stairs entirely, or a condo with an elevator means you can still enjoy a great view without sacrificing independence.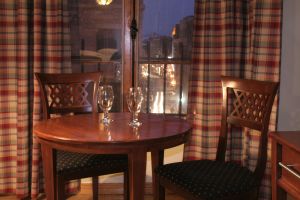 Find a Convenient Location
At some point, retirees may reluctantly decide that they don't feel safe driving their cars. If anyone experiences warning signs of unsafe driving, it's prudent to give up the keys before an accident forces the issue. This causes fewer problems when a retiree has chosen a convenient location. Many retirees are choosing to move closer to where the action is–shows, restaurants, and museums–and are exploring lofts or condo-style living with easy access to the Light Rail and other public transport.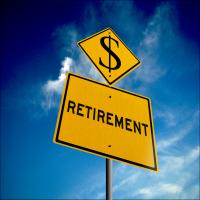 Stay under Budget
Retirees need to set realistic budgets as often they'll have less money coming in than heretofore. The possibility of tax increases can also affect projected retirement income. An inelastic income may take some getting used to—but knowing what's coming will make intelligent planning possible.
When it comes to locating and buying a retirement home tailored to your needs, I hope you will give me a call so we can start shopping!